Sales Invoices and Collecting What's Owed


With their new venture under way, the first thing Mary did was to give Tom a notebook so that he could record how much time he labored for each customer with the description of the work he performed.
There were materials Tom had to buy to complete his jobs such as nails and timber and paint.
Whenever Tom bought these items he wrote the name of the customer on the receipt/invoice so Mary knew which customer to on-charge the costs to.

As soon as a job was complete Tom gave Mary a copy of the details from his notebook and Mary produced a sales invoice ensuring to include the markup prices on items Tom had purchased.
She printed the sales invoices, checked them carefully, and posted or emailed them out, placing copies into her organised filing system.
Sometimes, a customer would phone in and order parts only.
Mary would arrange for the parts to be delivered to the customer with a delivery docket.
A few days later, she would prepare the sales invoice and email it to the customer.
At the end of the month, if any customers still owed money, she would send a statement of account to them.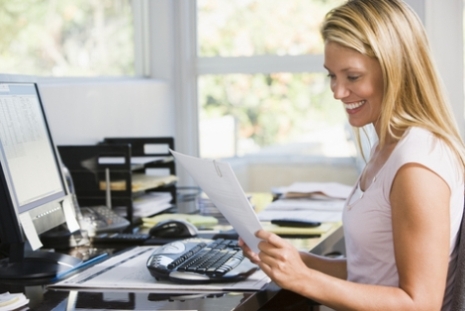 Mary kept a sharp eye on customer payments because she wanted to be sure to maintain efficient accounts receivable procedures...
...unfortunately, not every customer paid on time but Mary had a print out of accounts receivable collection tips which gave her some good pointers on how to go about the not so pleasant task of chasing down the money.
They were well on their way to getting a good grip on bookkeeping basics.