Business Bookkeeping Software
Pinpointing the best business bookkeeping software for your small business can be overwhelming with all the options out there. Some of the most popular global options right now are Xero, QuickBooks and Sage, and if you are in Australia/New Zealand you can also consider MYOB.
You can see our table below comparing Xero, Quickbooks and Sage, and further down the page I discuss free software options that are great for small businesses.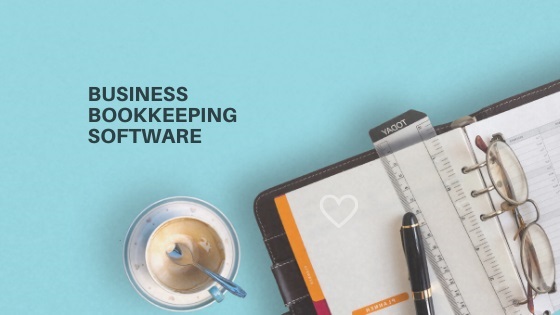 In the table below I have summarized the features of the online versions of Xero, QuickBooks and Sage all with American pricing (if you are not in the USA, please do a web search for these brands in your region for the actual pricing - or alternatively if you click on the links to each brand that we provide within the table you should come across the option to change to another region).
I have also included information about the desktop versions of Sage and QuickBooks.
Want to move on from using Excel to invoice your clients and track expenses, but don't want complicated accounting software to do it?
Have a look at this business invoicing software. It's super easy for small business owners.
Note : you can start with cheaper options and upgrade to the more expensive plans as your business grows.
Xero
---
Tagline : 
"Beautiful Business" 


Xero Starter - $9/mo
Send 5 invoices and quotes
Enter 5 bills
Connect your bank
Reconcile 20 bank transactions
Track sales tax
View financial reports
Xero Standard - $30/mo
Send invoices (no limit)
Enter bills (no limit)
Reconcile bank
Track sales tax
View financial reports
Budgets
Xero Premium 10 - $60/mo
All of the above from Xero Standard, plus:
Multi-currency

Track Inventory
Use Add-On Apps like Unleashed 
- pricing starts at $99/mo
Payroll
Full serviced payroll starting at $39/mo, plus $6 per employee per month.
Desktop Version Xero

Xero is leaving desktop behind, sticking with cloud accounting - the benefits are that it is always up-to-date, you are never stuck with an old version that must be upgraded costing time and money.
History of Xero
Xero is a relative newbie on the scene being released in 2007 by New Zealand Rod Drury and growing at a phenomenal rate. It has taken the international accounting scene by storm with its innovative cloud software. Xero can be used in most countries. 

QuickBooks
---
Tagline :
"Powering Prosperity" 


QB Self-Employed - $5/mo
Send/track simple invoices
Maximize schedule C deductions
Calculate quarterly estimated tax
Mileage Tracking

QB Simple Start - $12/mo
Track income/Expenses
Maximize tax deductions
Send invoices and estimates
Receive payments
Manage 1099 Contractors
Track sales tax
View financial reports
QB Plus - $35/mo
All the above from Simple Start Manage Bills
Track time and Inventory
Track project profitability
QB Advanced- $75/mo
All the above plus
Business Analytics
Customize role access
Dedicated account manager
On demand online training

QB Payroll
Starting at $22.50/mo, plus $4 per employee per month

Desktop Versions QuickBooks

QuickBooks Desktop
starts at $299.95
Products available are:
Pro2020, Premier2020 and Enterprise20.0

History of Quickbooks
In 1983, Intuit (founded by Scott Cook and Tom Proulx in America) released a program called Quicken for individuals to manage their personal finances, and in the late 90's, early 2000's they released QuickBooks for small to medium business accounting. They also came out with Turbo Tax for preparation and online filing of taxes. Quickbooks can be used anywhere in the world.
Sage
---
Tagline :
"Be Sage - Build On" 


Sage Business Cloud Accounting Start - $10/mo (free for 30 days)
Sales invoicing 
Connect your bank
Reports and insight
Take care of sales tax
Cashflow statement 
Check printing, 1099
Sage Business Cloud Accounting - $25/mo (free for 30 days)
All the above in Start, plus:
Vendor bills
Multi-user access
Cashflow forecasts, quotes
Estimates
Sage Business Cloud X3
contact them for custom quote 
Includes: Accounting, Sales CRM, time tracking, job management, product capabilities, industry solutions, HR management for
the mid to large sized businesses.
Sage Payroll HRMS 
contact them for custom quote
Desktop Version Sage
Sage 50Cloud Accounting The full-function desktop accounting solution that's cloud-connected.

Available as trial or buy. Currently 60% off for 12 months (as of June 2020).
History of Sage
Sage was previously known as Peachtree Accounting and first sold in 1978 by a software publisher founded by Ben Dyer, Ron Roberts, Steve Mann and John Hayes. Sage can be used world-wide.

which business bookkeeping software should You choose?
All this information is great, but you might still be sitting there thinking "yeah, how does this all help me to choose just one"!! Read on for more help deciding.

What business bookkeeping software does your business require?
Make a list of what your business needs out of a bookkeeping package. Below is a basic list to help you.
Tick the ones that apply to you and then compare with each software brand to see which brand is a good fit and a price that your business can afford.
Below are some suggestions of which software to consider.
Requirements and Suggestions
Sales
Do you need to issue sales invoices and track customer payments?

Use QB Simple Start  or
Xero Standard or
Sage Starter

Purchases
Do you want to enter and track your bills and payments? (plus sales mentioned above)
Use QB Plus, or 
Xero Starter or
Sage Business Accounting
Income and Expenses
Do you just want a simple income and expense tracking option without the first two mentioned above?

Use QB Simple Start or
Xero Standard or
Sage Start
Inventory or Point of Sale
Do you sell stock and want to track your inventory purchased, sold and stock on hand?

Use QB Plus, with Cin7 or
Xero Standard / Premium plus Add-Ons like Unleashed or Vend or
Sage50
Payroll
Do you have employees that you need to run payroll for?
QB Plus and QB Payroll or
Xero plus Gusto Payroll
Sage HRMS
Size
Is your business very tiny with very few banking transactions, or requirement of sales invoicing, or do you work on the side and need help with tax calculations?
Use Xero Starter or
QB Self-Employed or
Sage Business Cloud Accounting Start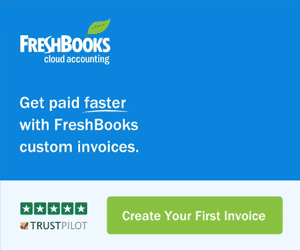 Final tips for choosing the best business bookkeeping software
These are all very good, well established, award-winning, international software options so you won't be making a bad decision no matter which one you choose.   
You could sign up for the free 30 days trial on the two you like the most and use that time to explore them all, practice entering data on their demo/dummy companies if they have one, check out their help and support pages and videos, and generally see which one you get a good feel for. 
If you have an accountant, you could get their advice, but you need to know that if they are partnered with just one of these brands, they may only promote that one brand to you. Which is fine because it means they will (or should) know the software inside and out and may be able to provide you with a Partner price (meaning you could get that software cheaper than what you would get it yourself) and good support – but this will depend on the type of Accountant you have.
If you don't want to pay for bookkeeping software, go check out the free options available, the link is down below (I only recommend the best ones I can find) or if you want to work within Microsoft Excel to do all your bookkeeping, check out my Excel spreadsheets.
why to choose paid Business bookkeeping software over free software?
You will get a software that is specifically tailored to your country which is helpful when you have to for example track sales tax and want to use a software that produces a report that matches the one required by your local government for you to file with them.
It's also good if you have payroll to process alongside your normal day to day bookkeeping and want the payroll data to be automatically updated within the accounts. 


Free business bookkeeping software
These are genuine, free programs that any small business, sole trader, or student can use.
Click on graphic below which will take you to our page of free software downloads
Simple Business Bookkeeping Software
(Cash Book)
If your business is simple and has a low number of business transactions then you could manage your bookkeeping in spreadsheet software, avoiding the need to purchase an actual bookkeeping program.

Click the thumbnail below to go to a downloadable excel cash book.


Your bookkeeping system can be a simple cash book which is easy to set up in software like Excel or OpenOffice.
If you own a computer then the chances are you already have Excel.
If you do not have Excel you can download OpenOffice or use Google Docs (Sheets). 
What constitutes a small business with few transactions? One example is a rental property owner with a handful of houses or less who needs to record things like:-
Rental payments received
Repairs and maintenance expenses
Mortgage payments

General Ledger Accounting Software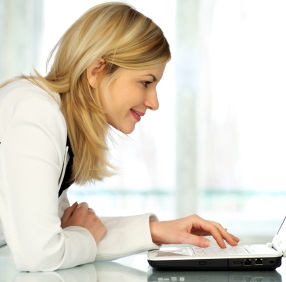 If you know anything about the double entry bookkeeping system and debits and credits then you may like to try a general ledger program.
General ledger accounting software makes it obvious that you are using a double entry method because you have to enter the debits and credits yourself.
It is an excellent way to learn the double entry system.

Standard business bookkeeping software programs use the double entry system but because it operates as part of the 'background' calculations many bookkeepers and administrators do not know it's there or even what double entry bookkeeping is even though they use it every day!
Our free software page details a general ledger program.
Web Accounting Software
Another term for this is 'cloud accounting' or 'cloud computing'.
It simply means you log into an online bookkeeping program from your web browser and maintain the company records there.
Most of the major business bookkeeping software providers such as Sage, Quickbooks, Xero, MYOB, FreshBooks - offer a cloud version of their software.
Benefits of keeping it online are:-

There is no need to download bookkeeping software onto your hard drive.
 
No need to worry about constant backups in case your hard drive crashes.
 
No need to worry about having to update your record every time the developers send out a new release.


Everything is kept online, backed up on the providers servers, automatically updated with improvements and if your computer crashes you know your information is safe, because it's online.


You can access your records from any computer, making it easy to access when you are traveling.
Check out more information about bookkeeping in the cloud.
Home > Business Bookkeeping Software