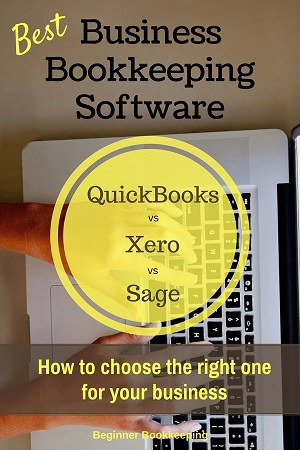 Final tips for choosing the best business bookkeeping software
These are all very good, well established, award winning, international software options so you won't be making a bad decision no matter which one you choose.   
You could sign up for the free 30 days trial on the two you like the most and use that time to explore them all, practice entering data on their demo/dummy companies if they have one, check out their help and support pages and videos, and generally see which one you get a good feel for. 
If you have an accountant, you could get their advice, but you need to know that if they are partnered with just one of these brands, they may only promote that one brand to you. Which is fine because it means they will (or should) know the software inside and out and may be able to provide you with a Partner price (meaning you could get that software cheaper than what you would get it yourself) and good support – but this will depend on the type of Accountant you have.
If you don't want to pay for bookkeeping software, go check out the free options available, the link is down below (we only recommend good ones) or if you want to work within Microsoft Excel to do all your bookkeeping, check out our Excel spreadsheets.
why to choose paid software over free software?
The only reason would be that you get a software that is specifically tailored to your country which is helpful when you have to for example track sales tax and want to use a software that produces a report that matches the one required by your local government for you to file with them.
It's also good if you have payroll to process alongside your normal day to day bookkeeping and want the payroll data to be automatically updated within the accounts.