Where is the Cash?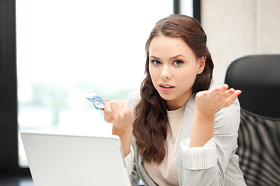 A company that has a fabulous net profit on their Income Statement may not necessarily have a great cash flow, in other words – no money in the bank.
For example, their net profit might by $20,000, but the cash in the bank might only be $500. Why is that?
To work it out, just look at the Balance Sheet and dig deeper into the following areas:-
Inventory – is the business purchasing and holding too much stock? (cash tied up in stock) 
Assets – has the business been purchasing a lot of assets like vehicles, furniture, plant and equipment?
Accounts Receivable – does the business have a lot of money owed to it by customers? 
Loan Repayments – does the business have loans that they are making monthly repayments on?
Drawings – is the business owner taking a lot of funds for personal expenditure?
Tax – did the business have to pay sales tax and/or income tax?
Bank – is the bank account running in overdraft?