Bookkeeping Questions 
bookkeeping Questions and answers
This is the best place for small business owners or business bookkeepers to ask your bookkeeping questions and receive relevant answers.

Use the contact form and provide as much information as you can so that you get a complete answer.
I will do my best to answer your question as quickly as possible.
View questions below that have already been answered.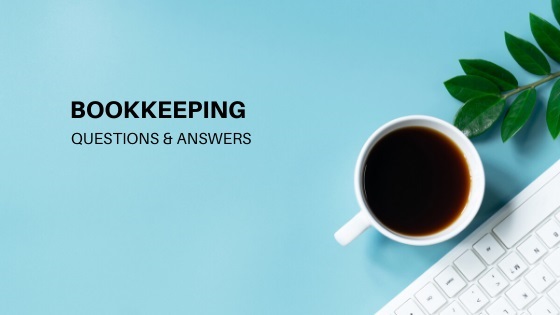 Accrued Expense
Q 1: What is an accrued expense?

Other Expenses Questions
Q 1 : The business owner has made some purchases with his own funds. How should these expenses be recorded. He has also reimbursed himself for some of them by cheque without noting which ones the cheque is for.
Bank Reconciliation
Q 1: Can banks process the bank reconciliations for a business?

Q 2: If the beginning balances on the bank statement and cash book are different, how do we adjust them?
Go here for bank reconciliation answers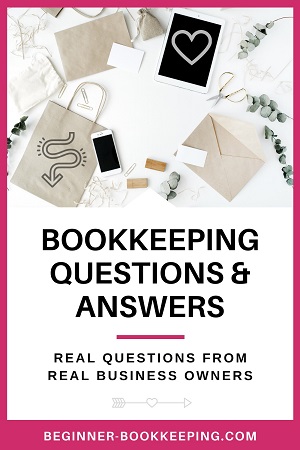 commission income Questions
Q1: I have a Gallery and am starting selling art work for other artists. I am paid the full amount for the painting then I take my commission and pay the remainder to the artist. How do I enter this and which amount will go against turnover?
Q2: We received a large commission off a real estate sale.  We put some of the money in cash in a safe deposit box and some was deposited into our business checking account.  How do I record these transactions?
Go here for Commission Income answers.
Equipment Lease
Q1: How should an equipment lease payout be shown in the books
Answer: Go to buy vs lease equipment to find out what's best for a business, and how to treat these in the accounts.
Insurance Proceeds
Q1: An employee of our small business damaged our property with her car. The business paid to have the damage repaired and later the employee reimbursed the business with a check from her insurance company. What GL account should this reimbursement go into so that it is not considered income?
Q2:  I am doing the books for a small property management co. The building suffered water damage. The owner received a check from the insurance company. He will now use that to make repairs. How do I book these transactions?
Answer: Go here for answers and more information on the different ways to handle insurance.
Single Entry Bookkeeping
Q 1: Do you know any site I could download (to print off for temporary manual use) a single entry bookkeeping spreadsheet?

Answer: Yes, here's a pdf version, and here's an excel version
Profit and Loss Questions
Q1: How do I record a loan received for business operating expenses.
Q2: How do I record deposits received from and  paid back to customers who rent items. (Answer also applies to property tenants).
Q3: Can a non-working, shareholder wife of a trucker claim travel expenses whilst on the road with him?
Answer: Go here to see answers regarding profit and loss questions.
Bookkeeping Questions for Starting a Small Business
Q 1: I want to start my own bookkeeping business with guidance from an accountant. Will it be possible to do so with only accounting from high school. I've done a bookkeeping short course which was just an overview of bookkeeping and how some accounting software works? 
Answer:
If you have enough determination, then anything is possible!
As long as you are always willing to keep learning. This may require you to take more bookkeeping and accounting courses, perhaps at your local college, because this will help you grow in knowledge.. and confidence.
Look at it this way. To run a bookkeeping business, you will want your clients to trust you and your abilities to look after their financial information.
Put yourself 'in the shoes' of your prospective client and ask yourself:-
If I had a business would I employ myself to do the bookkeeping?




Do I convey enough confidence that I know what I am doing?




Am I careful and accurate with numbers?

Am I trustworthy knowing that a business can count on me to do their bookkeeping properly.




If I get stuck on something, do I have someone to turn to for advice (you said you have an accountant friend to help you)
Start small, set your goals for the future, decide what you need to do to achieve those goals and stay focused.
If you were planning on only doing the bookkeeping for your own business I wouldn't worry too much about doing the extra studies, but because you want to look after other people's books, I do recommend going for advanced bookkeeping classes or studying online; maybe at night whilst you work at something else during the day.
As mentioned at the top, if you have any bookkeeping questions you would like an answer to, simply send it to us using the contact form.