Our Most Popular Template
The excel cash book is the simplest and easiest way to start recording and tracking your business income and expenses and bank balance, for your day to day bank accounts.
You can add or delete unwanted columns and delete or insert more rows.

Balances are calculated automatically with built-in formulas so all you have to do is enter how much you earned or spent and the expected bank balance is calculated for you! You can then perform a bank reconciliation within the cashbook to make sure the cashbook reconciles with your bank balance.
This cash book also includes an Income Statement report so you can see if the business is making a profit or a loss each month, and a Balance Sheet report so you can see what your business is worth.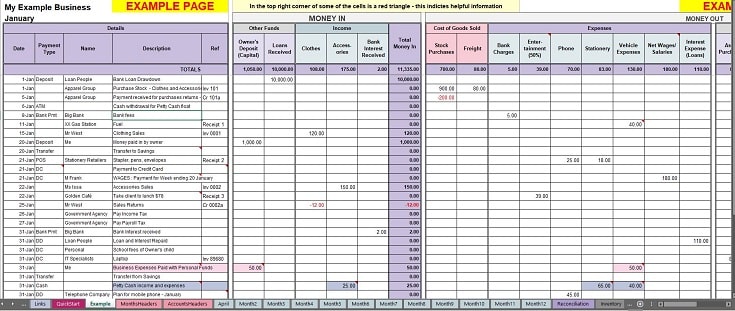 Excel Bookkeeping Templates - Cash Book