is bookkeeping hard
Like any new skill, bookkeeping is hard until you have learned how it works and then do it regularly.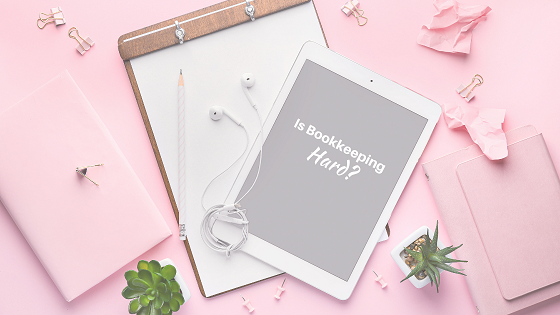 I found bookkeeping very hard to do at first.
Actually, I failed and dropped out of bookkeeping studies!
I got back into it some years later. You can read more about that at the end of this page.
Bookkeeping requires a lot of time using bookkeeping software.
Not everyone has the right mindset or patience to sit in front of a computer paying attention to numbers and paperwork.
The idea of sorting through receipts and financial transactions and getting it into good order is likely unappealing to many people.
Those who find bookkeeping boring will be unmotivated to do it, which will make it seem hard.
Why is bookkeeping hard - at first?
Some aspects that are hard at first are things like:
knowing what type of expenses are tax-deductible (this is very important)
understanding what type of transactions go on the balance sheet
figuring out how to do double-entry bookkeeping.
is bookkeeping hard when using bookkeeping dedicated software?
When using bookkeeping software you may be able to get by without knowing much about the double-entry process which involves ledgers and journals.
This is because all the major ones like QuickBooks and Xero make bookkeeping entries easy to process.
How?
By allowing the business bank transactions to automatically feed through into the software, so all you have to do is go to the front screen, allocate those transactions to an account category, and click ok.
You do not have to prepare a journal to write the transactions into the ledgers like back in the day of manual bookkeeping.
However, even within such great software, there will be things that make bookkeeping hard, like:

making sure the software is set up correctly to start with (though they usually provide a guide with the steps on what to do) 
or not knowing how to enter a business expense that was paid for with personal cash
 or not knowing how to process a refund or manage a loan and its repayments.
Let's look at this from two perspectives:
Bookkeeping by the owners of small businesses
Bookkeeping as a career
is bookkeeping hard to do for small business owners?
If you are a small business owner thinking about doing your own bookkeeping, which is common for small start-ups, you must be prepared to invest time and brain-power to learn bookkeeping basics and make it less hard, including:
issue sales invoices and monitor receivables (not all business types have to do this)
allocate your bank/credit card transactions into the correct account categories
reconcile your accounts
pay bills on time
run an Income report and Balance Sheet and understand them
save money to pay your tax bill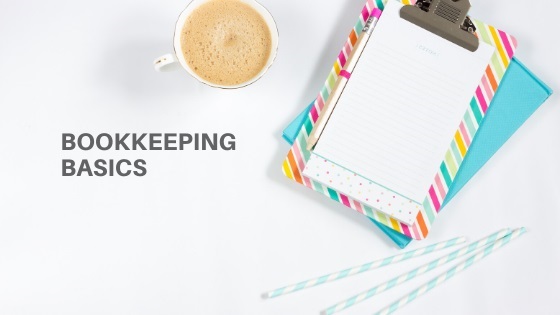 This can be daunting to somebody who is already time-strapped just getting their business up and running and finding customers.
You may already know the measure of your self-discipline and are happy to sit down once a week or once a month to process your paperwork and transactions in the bookkeeping software.
other reasons bookkeeping may be hard for small business owners
Your tax authorities have rules that must be followed when it comes to running your business and keeping records.
If they decide to audit your business records, will your records hold up under scrutiny?
Long before the chance of getting audited, you should be sure that you:

have been categorizing every financial transaction from all financial sources into the correct place at the correct date in the bookkeeping software 
are keeping all your receipts and other paperwork to prove your business financial transactions 
calculate and pay your taxes on time and in full.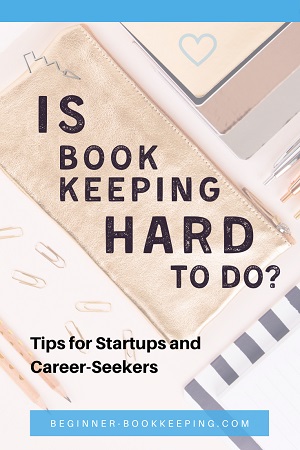 This means:
not trying to push through personal expenses as business ones
 recording every item of income (even if its cash) because this affects your tax payable – if you under-report your income you could be slapped with penalties
knowing which transactions go on the Income Statement (tax-deductible expenses) and which ones go on the Balance Sheet (non tax-deductible)
having a robust filing system (whether paper or digital) because records have to be kept, and easily found, for many years
treating assets and depreciation appropriately….
… just to name a few considerations.
In saying all that, there is a lot of information available online to help you along your way, and your government will have a bunch of help guides like the following:
Starting a Business and Keeping Records in the USA
Business Records if you are Self-Employed in the UK
Helping Businesses Succeed in New Zealand
Guide to Starting a Business in Australia
You can always outsource your bookkeeping to a professional if by now you realize that bookkeeping may be too hard for you – make some extra room in your budget for this. Ring around or go online and get some quotes from different bookkeeping agencies.
Beginner Bookkeeping provides a free and easy Excel Cash Book for tracking income and expenses plus a profit and loss report. It also comes with a free course which can help small business owners get started and give you more understanding about account categories, bank reconciliations, filing documents and more.

is bookkeeping hard to do as a career?
Going into bookkeeping as a career means going into education, building your knowledge and confidence, and getting experience.
Everyone is a beginner at first.
Training and experience always adds to your knowledge and to what you can do and you will discover new things about yourself as you learn this new skill.
Either you will be aiming to get a job for a business that employs you to do the books …
… Or you will be wanting to run your own bookkeeping practice to provide bookkeeping services to clients .
Bookkeepers.Com provides full training in their Bookkeeper Launch course - learn how to do bookkeeping and at the same time start and run a successful bookkeeping business.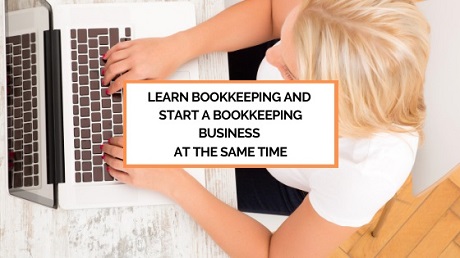 Either way, you need to get educated by a proper training facility, or by an employer who is prepared to invest time and money in training you, paying you as you learn.
How do you know if you will find bookkeeping hard or not?
You might not know some of this about yourself yet, but here are some things to think on:
Do you love or hate working with numbers, computers, documents, paperwork?
Do you like being organized?
Happy to be in an office all day?
Are you willing to constantly upgrade your knowledge to keep up with modernizing technologies and systems?
Do you love serving other people with the aim of making them happy? This is required if providing a service to clients.
Are you good at complying with deadlines?
skills you may have already that make bookkeeping less hard
I have said in other places on this website that bookkeeping is about organizing data and analyzing it.
You don't have to be good at complicated math, but you do have to be able to:

do basic math
organize numbers in software or spreadsheet
be methodical and consistent
be patient to find what's wrong if numbers don't balance
file documents (digital or paper) strategically to be easily found when required
be willing to learn how to analyze reports and explain them to others, such as a manager or a client if you provide a bookkeeping service
be willing to always learn new technologies and processes surrounding tax laws and attending courses to upgrade your skills.
You may also like these
Small Business Bookkeeping Tips
i found bookkeeping hard when i started out
As mentioned at the start of this article, I failed my first term of bookkeeping studies and dropped out.
I had a mental block towards numbers because I wasn't good at math.
And because bookkeeping involved numbers I just automatically put it in the same too-hard basket as math.
I moved on to other office admin. studies instead and thought I'd never have to deal with bookkeeping again.
Later, I took a massive interest in Microsoft Excel spreadsheets because I was fascinated with what Excel could do.
I was also a volunteer treasurer for a woman's group, and a bookkeeper friend showed me how to set up a cash book on paper to track the money and to produce a simple report. Wow, so easy!
These helped my mental block to melt away and kick-started my journey back into bookkeeping training – this time I flew through my studies which involved doing bookkeeping manually with journals and ledgers.
My mental arithmetic improved too, but don't try to throw an algebra problem at me!