Online Bookkeeper
Virtual Bookkeeping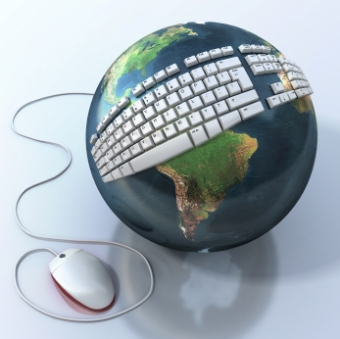 Do you want to know what an online bookkeeper is, or to find out what virtual bookkeeping online is all about?
You may be ready to outsource your bookkeeping to a service provider but want to know if it's a good idea.
Read on to understand more about:-
What a virtual provider is


What the benefits and pitfalls are of using one


Figuring out if it's right for you and your business


Protecting yourself

Virtual Bookkeeping Explained
Virtual assistance is becoming more and more popular with the age of high speed internet, and amazing advances in software.
It is quite easy for a person with the right skills and abilities to setup and provide a virtual service.
Online bookkeeping is just one of these virtual jobs. This is how it works:-

Bookkeeper

Bookkeeper with experience decides to go virtual


He plans who his target market is (what country his experience is relevant to)


He develops a website designed to reach his target market


His website explains:-


What particular services he can offer i.e. bank reconciliations, sales invoicing, debt collecting


how much it will cost, and how and when to pay


how to get paperwork to him (usually via fax, scan and email, or upload to document sharing software)


shares testimonials about his work (even if its references from his previous job until he gets ones from his virtual clients), and describes his qualifications and experience


He registers his website with quality web directories
He provides excellent and efficient service to his new clients

Business Owner

The business owner searches the web, finds the online bookkeeper via a directory, studies the website, and contacts him


She trials his service for a month or two and decides if the service is of good quality


She is happy and continues with this service provider for a long time
To get you started try VA4U.com which has a worldwide directory of office assistants, bookkeepers and accountants.
Benefits to Using a Virtual Bookkeeper
The main benefit to start with is that there is no employee costs to cover - no need to find more furniture and equipment, pay a wage, pay employee taxes, vacation pay, sick leave.....


Another benefit is if you live far from your local town or city and finding a local bookkeeper is hard to do then you can 'shop' online for one


You would soon get used to the vast array of eletronic methods available for getting your documents and information to the virtual provider


The range of service providers to chose from will be broader


If things don't turn out and you have to find another one you won't have to be concerned about bumping into the old one; like you might if you had a fall-out with a local one!
Is a Virtual Bookkeeper Right For You?
Probably not if:-
You are not good with electronic media, uploading documents or working with computers in general


You prefer the personal, face to face contact


Your bookkeeping is very involved, with a huge number of business transactions, or a lot of complicated business transactions such as inventory control or foreign exchange sales and purchases
Protect Your Business from
Illegitimate Virtual Bookkeepers
If you can find an online bookkeeper through word of mouth that is always a bonus. Nothing can replace the valued recommendation from a friend or business associate

Phone the virtual provider and have a conversation to get an idea of their personality, and ask for trade references and other customer feedback

Use them on a trial basis and carefully check the quality of their work; get a second opinion from your friends of the quality. Are they quick to respond when you have queries; are they helpful and go the extra mile?
Back to Top: Online Bookkeeper